CATTLE TRACK ROAD RECORDS™ and NILS LOFGREN present
Downloads, Videos, Ringtones, and more
______________________
Nils Lofgren "Play With Fire"
I had the opportunity to play in a fabulous house band our friend Steve Jordan put together at the Rock and Roll Hall of Fame tribute concert to the Rolling Stones. I did my own version of a favorite, "Play With Fire". Wanted to share my demo we performed. Music's the planet's Sacred Weapon. Pick up your swords and keep swingin'. (Gary Bruzzese on drums)

Listen onine:
Nils Lofgren "You In My Arms"
Here's a homegrown video made by my friends Nick Mead and James Roddy. They were at our home working on another project and offered to shoot this. "You In My Arms", a favorite bonus track of mine from the "Face the Music" box set I wrote early on while dating Amy. Kind of a hoot, we hope you'll enjoy it! — Peace and Believe, Nils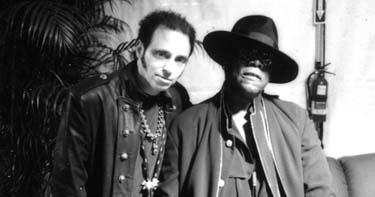 Nils Lofgren: Miss You "C"
CLICK FOR SONG DOWNLOAD
I've been singing Miss You "C", a different, acoustic version of Miss You Ray, ever since we lost my dear friend and bandmate, Clarence Clemons. Recently I redid the album version with these new lyrics to honor Clarence. Jamison Weddle at Studiocat Productions (Old School engineer) recorded and remixed it with me. My dear friend Dave Marsh premiered it on his Sirius/XM Radio show, and now it is available to all of you as a free download here. I hope you enjoy it - it's intended to reflect our deep love and appreciation for Clarence's music, life and friendship.
(photo courtesy Danny Clinch)


Listen online:
"Miss You Ray" Video
Single from "Old School" produced by the music arts program (CMAS) at Arcadia High School in Phoenix AZ. Great job kids!



"Dream Big" Official Video
Nov. 1, 2011 at Rams Head in Annapolis MD.
Great tune from the "Old School" release with Nils playing the classical harp and tap dancing too!


"Too Many Miles" Official Video
Directed by the great Thom Zimny, at Amy Lofgren's request. Nils Lofgren and Greg Varlotta perform on NYC Circle Line Cruise, July 6th, 2011. Mixed by Frank Marchand. Music mastered by Randy LeRoy. Touring crew; Jon Gosnell, Boo Valdez, Frank Marchand.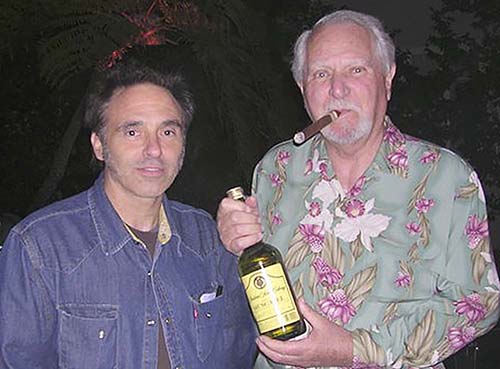 Whatever Happened To Muscatel?
My musical collaboration with the fabulous, late author and good friend Clive Cussler which resulted in a great tune, "Whatever Happened To Muscatel," - our download package includes the mp3, a video and slide show of the session, and some extras. Hope you enjoy it as much as we did making it!!

$5.00 for the complete package

______________________
FREE SONG DOWNLOADS
Hope you enjoy these tunes I wanted to share. (Click the title to download) - Peace & Believe, Nils


"IF I SHOULD FALL BEHIND"
(mp3)
A while back I recorded this home version of Bruce's great ballad, "If I Should Fall Behind" for my friends Mark And Mia Rothbaum's wedding day. It is a favorite of theirs and they wanted to play it at their ceremony. The guitar and vocal is a live performance and I added the rest. Hope you enjoy it!
"LIKE A HURRICANE "
(mp3)
This is an alternate version of Neil Young's classic song that I recorded on "The Loner - Nils Sings Neil". It's one live take on my Takamine run through a loop station, which allowed me to loop a rhythm progression and do an extensive jam in the solo section. Billy Wolf (who mixed and mastered the CD and this track) and I decided as a genre, to label it "jam folk". Hope you enjoy it.
"HEAVEN'S RAIN"
(mp3)
My dear friend Clive Cussler's fiancé Janet asked me to write a song for their wedding. Clive and Janet Cussler are now happily married and "Heaven's Rain" is the song. Having been a huge fan for decades of Clive's genius as a writer, which he continues to share in his magnificent books and a friend for 20 years, I felt I had a special insight and I am proud of the song. Amy and I are grateful for Clive and Janet's friendship and proximity. (we all live here in Scottsdale, AZ.) We hope you enjoy the song.(mixed by Jamison Weddle and mastered by Billy Wolf)
"WHEN YOU ARE LOVED"
(mp3)
This is a demo of a song I wrote about 9-11, honoring the love, courage and spirit of the victims and their families. Having been unable to complete it for my CD, I felt it was time to share the original demo.
"WONDERFUL WORLD"
(mp3)
Here is a basement demo of Sam Cooke's classic tune.
"DAY BY DAY"
(mp3)

"DALAMATION"
(mp3)
A few years ago I did a live "country" style studio session for fun and exploration with some good friends in AZ. In his Chaton Studio, Otto D'Agnolo with Jamison Weddle as assistant set us up, engineered and mixed the sessions. Mike Smith played pedal steel, Mike King played upright bass and Gary Bruzzese played drums. All friends and great players, it was a wonderful adventure for us. I think we did 8 songs in two days and we kept it fun and live. It was pretty much a group production because I wanted everyone to add their own ideas and play parts they created and felt connected to. I've picked two songs to share in this free download for you."Dalmation" is an old song about a fireman and his love for his lifesaving dog that I've been wanting to share for 40 years! This song may seem corny to some, but for animal lovers like myself, it rings true. "Day By Day" is another old tune I've sang occasionally in acoustic shows but had never recorded. I hope you enjoy the music.
"YANKEE STADIUM"
(mp3)

"STAR SPANGLED BANNER"
(mp3)
by Nils & Amy Lofgren
Our tribute to Yankee Stadium plus bonus track "Star Spangled Banner"
Get free download, notes & lyrics to accompany the songs.
"TRUE LOVE CONQUERS LEGENDS"
(mp3)
This is a home demo of a song that is of a very personal nature. I demo'ed it during the Sacred Weapon sessions and wanted to share it with you. It's one of my first compositions on bottleneck guitar, the bottle neck acoustic and lead vocal is a live studio performance, hope you enjoy it.
Get free download & lyrics to accompany the songs.
Video Downloads (Quicktime mp4)
"SHINE SILENTLY"
From the "Nils Lofgren & Friends Live Acoustic" DVD (requires QuickTime to view)
$5 RINGTONES DOWNLOAD PACKAGE
Here is a download package we thought you might enjoy. It includes four ringtones featuring "bouncing harmonics". Also, two versions of one of my favorite songs ("You Are The Melody") that didn't get on an album, along with lyrics and a brief history of the home demo version vs. the studio version.
(please note: ringtones are mp3 audio; please allow 24 hours to receive your link)